Getting started with the Competitors report
To compete in today's mobile ecosystem you need need more than just a good hunch. You need a strategy. That's true for everything in the App Store and Google Play, indie games to streaming apps.
Every growth plan (aka. strategy) is different, but at its core it must include benchmarking your performance, setting realistic goals, and keeping tabs on what your competitors are doing.
That's where the Competitors report comes in handy.
The Competitors report gives you everything you need to know about your competitors and puts all the information side by side so you can easily compare it.
Getting started is easy—Just select the apps you want to compare. You can choose a single app or up to eight to compare at once.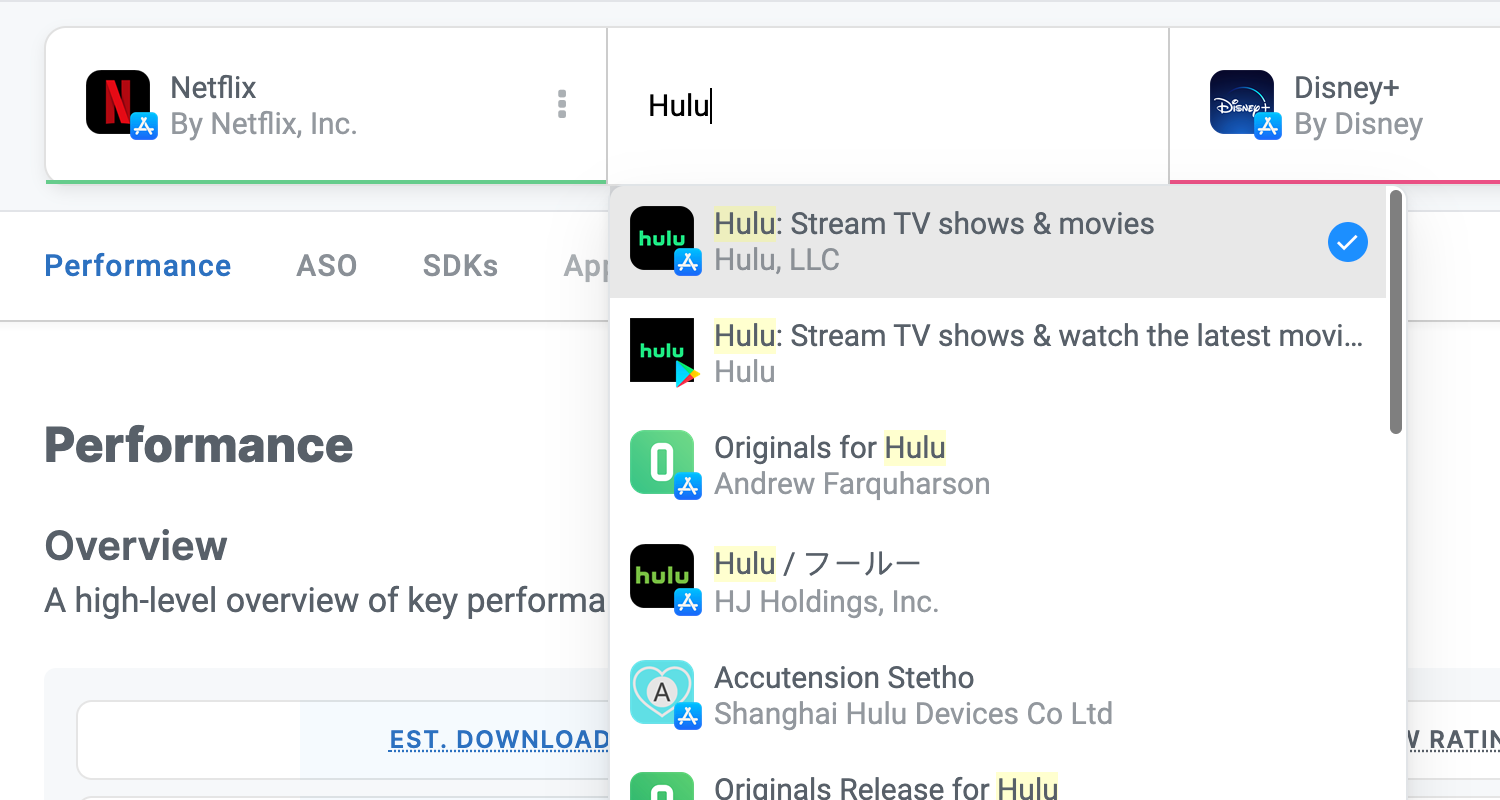 When you're done selecting, the Competitors report will populate the following sections for all apps:
Performance
Appfigures uses proprietary, state of the art, machine learning to create highly accurate estimates of both downloads and revenue for iOS and Android apps. You'll find everything you need to bechmark performance—Downloads, revenue, ratings, and ranks—in the Performance section.
App Intelligence Summary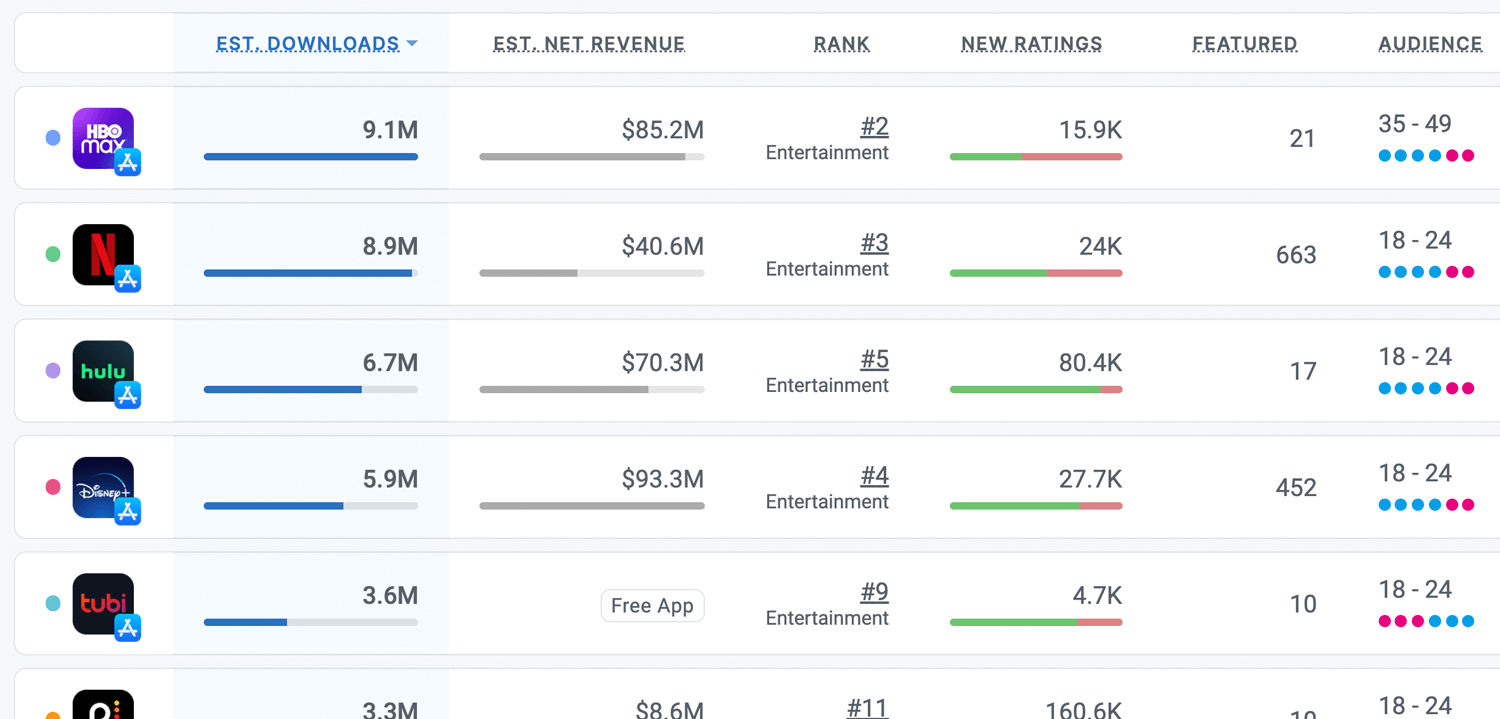 The Performance section includes a summary of the apps' estimated downloads, category rank, ratings, features, audience demographics, and freshness.
All the things you need to know at a glance to understand where your app stands among its competitors.
Daily Trends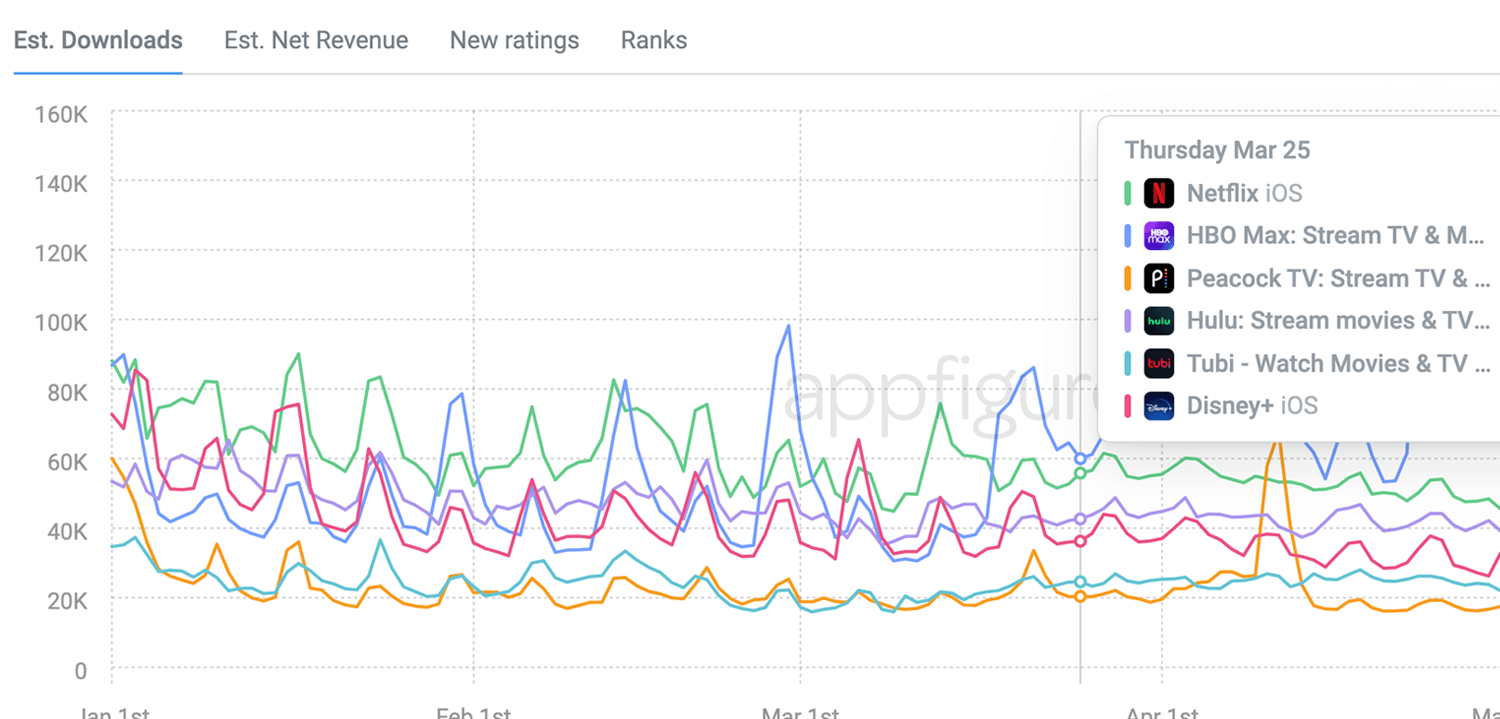 In addition to the summary, the Performance section also includes trends and a country breakdown of estimated downloads, estimated revenue, new ratings, and ranks. You can change the period and also zoom in on a specific country.
Download and revenue estimates are available starting January 1st, 2017.
Breaking it Down by Country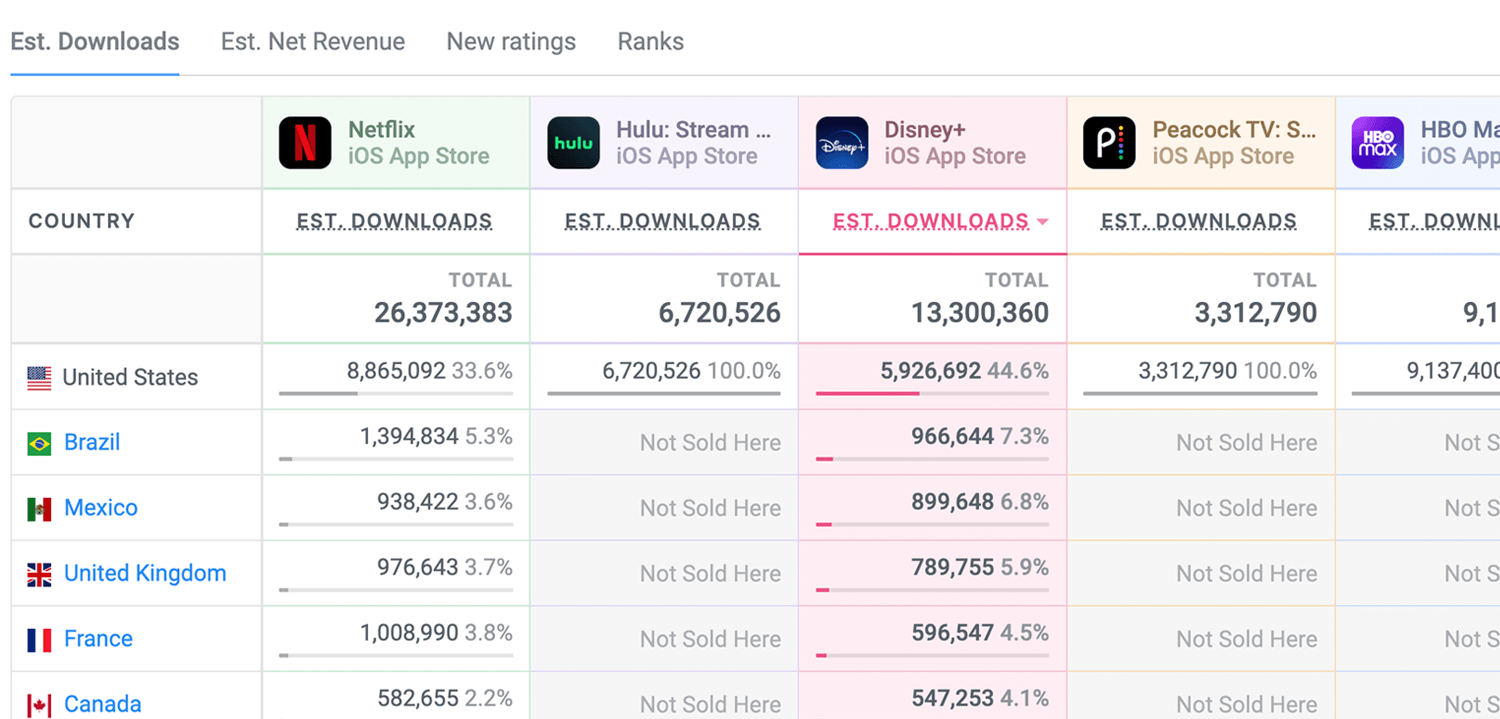 You can also see how any app is performing globally, and focus trends to a specific country.
App Store Optimization
Keyword Intelligence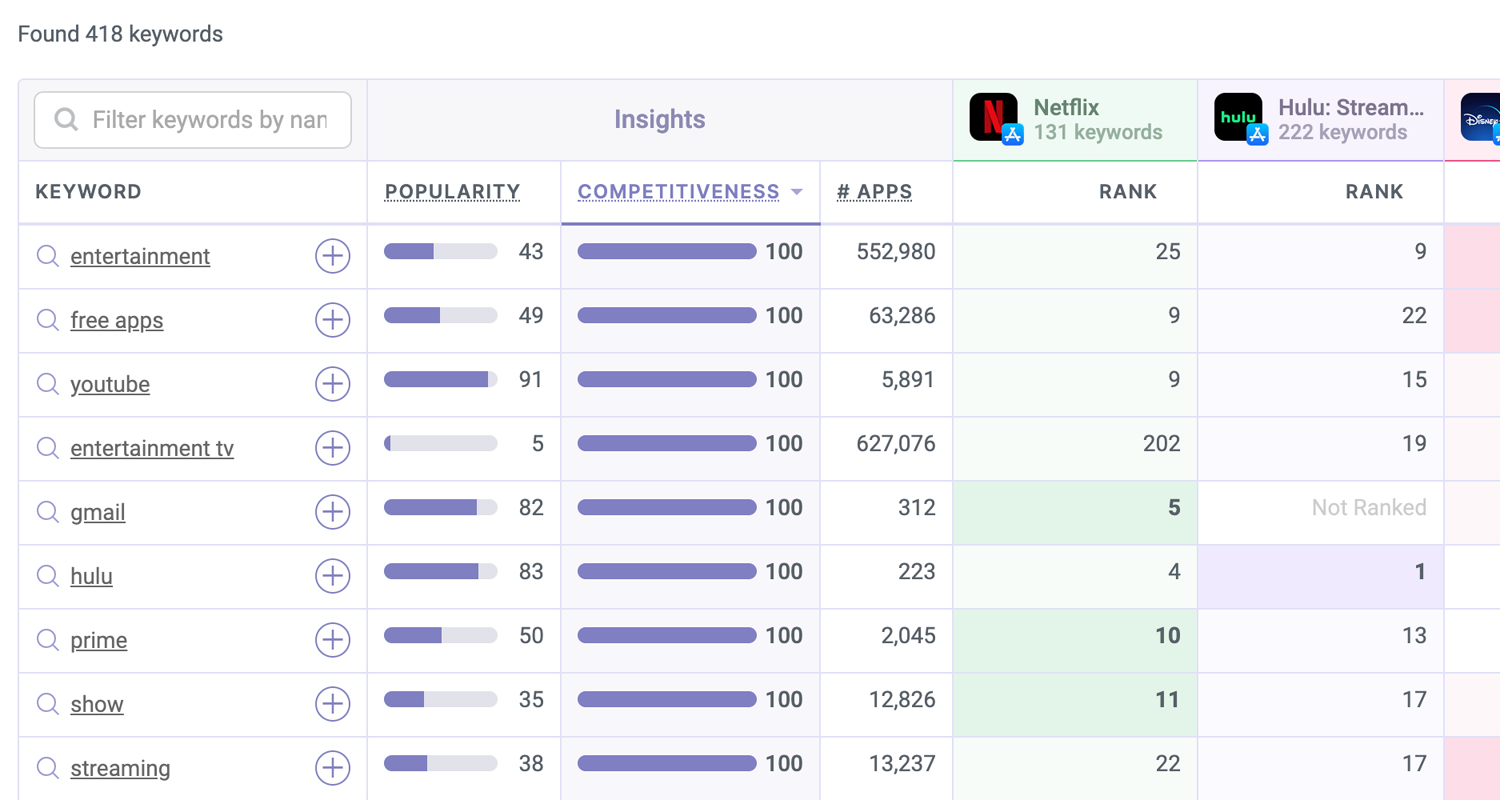 The ASO section shows you which keywords, and where, the apps are rank in the store. These keywords are how the apps get organic downloads.
Installed SDKs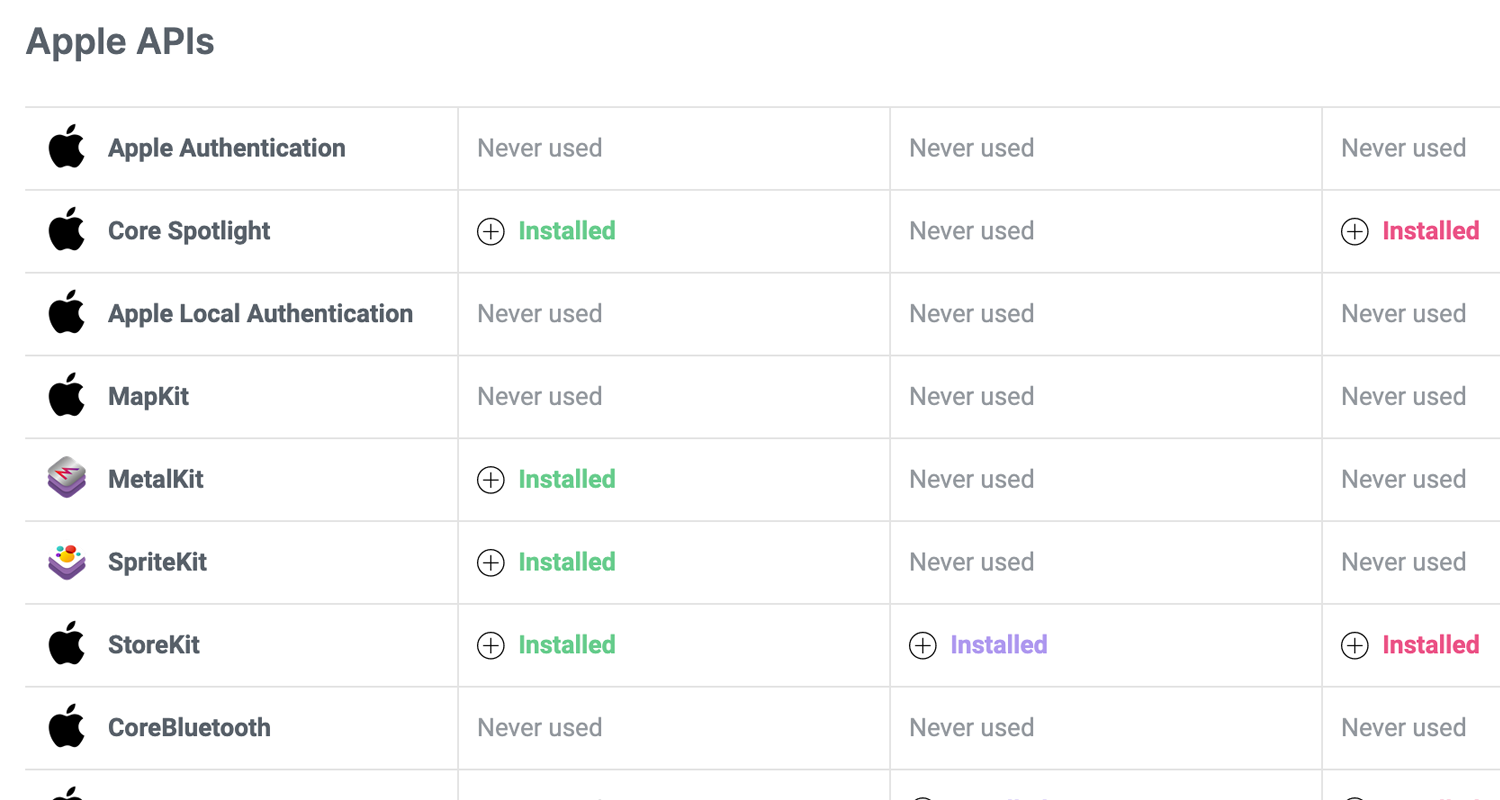 The SDKs section gives you a look "under the hood" to see which technologies the apps are using, from development frameworks to the ad networks they monetize with.
---
Ready to get ahead? Start comparing →