This Week in Apps #9 - Airbnb's Recovery, Houseparty, Fitness Coach, Walmart, and more
This Week in Apps is a short, no-fluff, round-up of interesting things that happened in the mobile industry. With the coronavirus continuing to cause uncertainty, there's a lot going on right now. Here are our top highlights.
---
Tough competition for Amazon
Walmart recently released a big update to its flagship app that combines its grocery and everything else into a single cart. With its combined effort, Walmart overtook Amazon in new daily downloads earlier this week. That's only happened twice since 2017. Report
Airbnb's comeback
Europe and the US are slowly unlocking, which directly benefits Airbnb. Having lost more than 80% of its downloads early into the lockdown, demand for Airbnb is starting to recover on the App Store with downloads up more than 300%.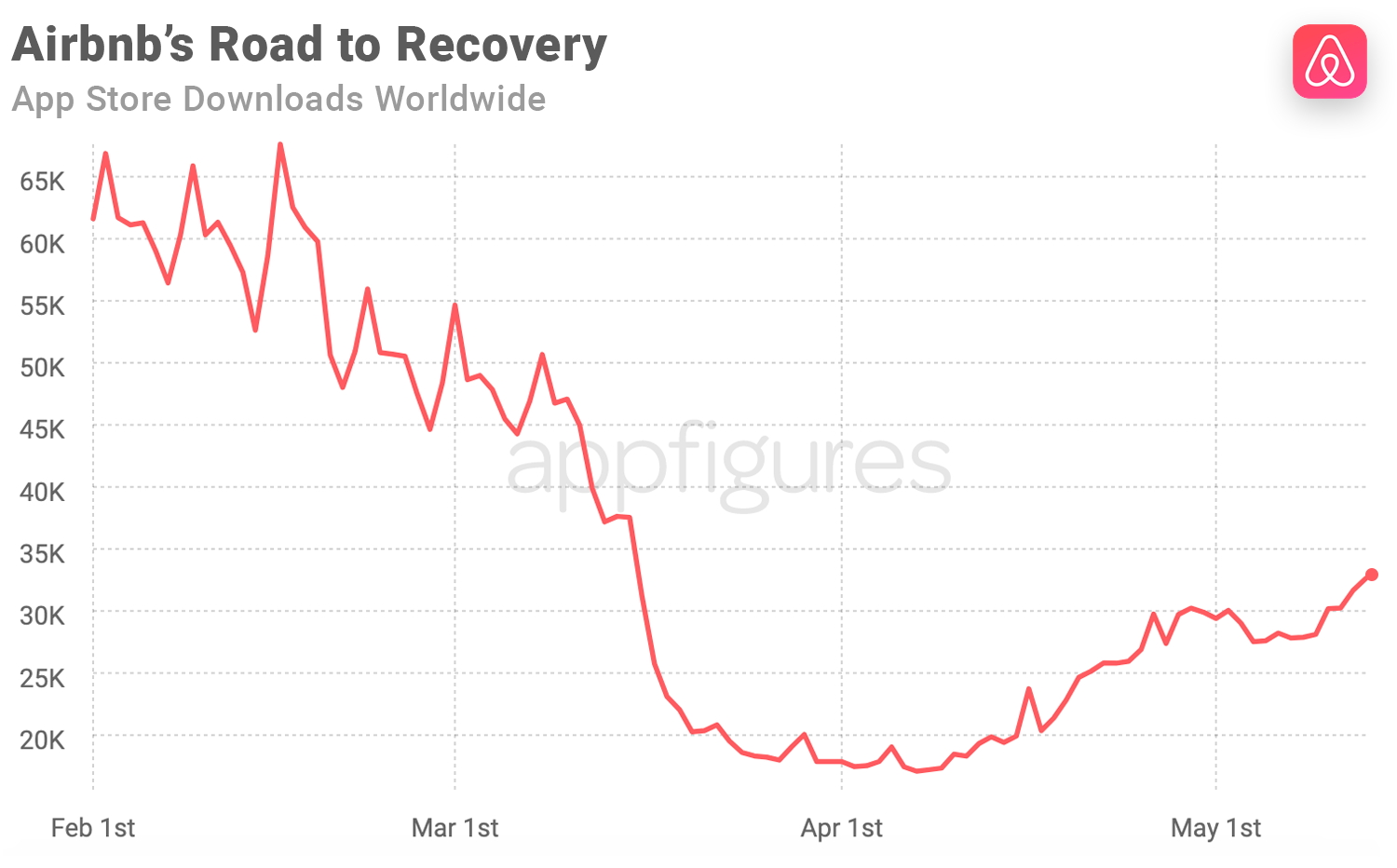 Fitness is better with a coach
Fitness as a category is still at an all-time high, but for most apps growth hasn't continued as it did for Fitness Coach, which we looked at in our first edition. After skyrocketing downloads early into the lockdown, last week, the app had its biggest day ever with more than 76K downloads worldwide.
Faaaast Fashion
While most of us switch between two pairs of pants and not-many-more shirts, fast women's fashion app SHEIN, which offers clothes that don't look cheap but are, is seeing incredible demand in the US. Downloads have grown by nearly 400% since January across the App Store and Google Play.
The Party is Over
Parties are better in real life. Lockdowns easing, college students graduating, and the weather warming up is causing Houseparty's downloads to drop substantially. But don't be too sad, demand is still at 10x what it used to be pre-lockdown.
App Intelligence for Everyone!
The insights in this report come right out of our App Intelligence platform, which offers access to download and revenue estimates, installed SDKs, and more! Learn more about the tools or schedule a demo with our team to get started.
Are you a Journalist? You can get access to our app and market intelligence for free through the Appfigures for Journalists program. Contact us for more details.
All figures included in this report are estimated. Unless specified otherwise, estimated revenue is always net, meaning it's the amount the developer earned after Apple and Google took their fee.