This Week in Apps #19 - Microsoft Got Slack Angry, Baseball, and more
This Week in Apps is a short, no-fluff, round-up of interesting things that happened in the mobile industry. Here are our top highlights.
U.S. Mobile Download Index: App Store ↓ 86.09, Google Play ↑ 93.47
---
Nothing but dust
This week, Slack filed a competition complaint with the European Union. Comparing downloads of the two, it's very clear why Slack isn't happy... Last year Microsoft Teams "began" competing with Slack and caught traction fairly quickly. Then came corona, and Microsoft Teams really took off, leaving Slack nothing but dust.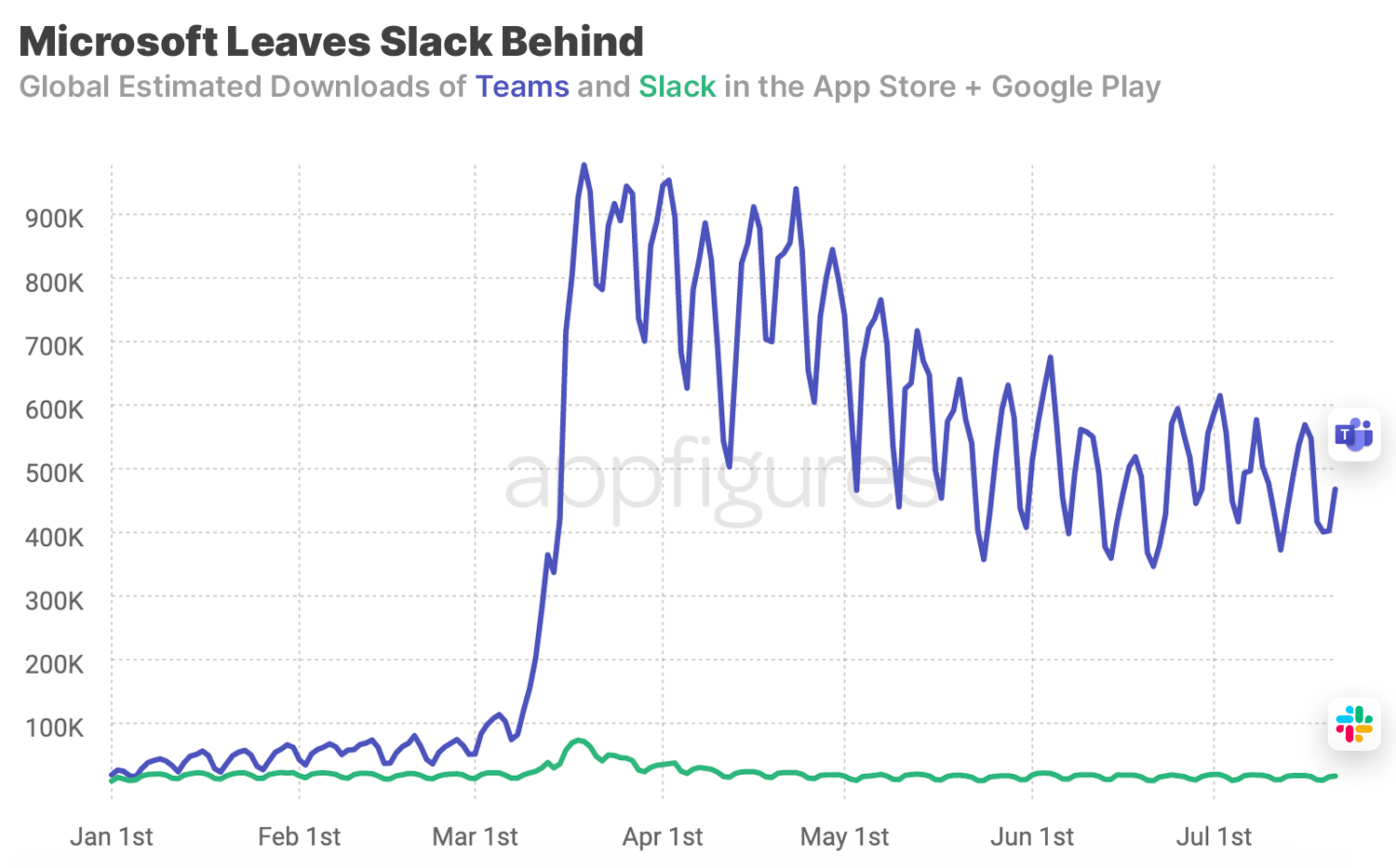 Stepping up
Baseball is back! Things are different, but the season has officially started, and with a win by the Yankees. Fans, who can't attend games in person, have flocked to download the official MLB app, and in droves. Downloads were up nearly 50x over the last few days.
Fox on the run
Fox News has been in the news lately, and while you'd think that downloads would suffer, it's quite the opposite. On Wednesday, downloads in the U.S. have more than doubled, netting the news network over 14,000 new users from the App Store and Google Play.
All about the video
TikTok has managed to sneak into our round-up again this week. The embattled app continues its residence atop the App Store, but this week it found its way back in the #1 position, battling Zoom, which also made a comeback. The two apps provide entirely different services but share a common theme—human interaction.
Catch 'em
Pokémon Go has hit a new single-day high for this year with 361,000 downloads across the App Store and Google Play. The spike, which represents a 2x increase over the average weekend downloads for the AR sensation, comes a week ahead of Go Fest, which kicks off tomorrow.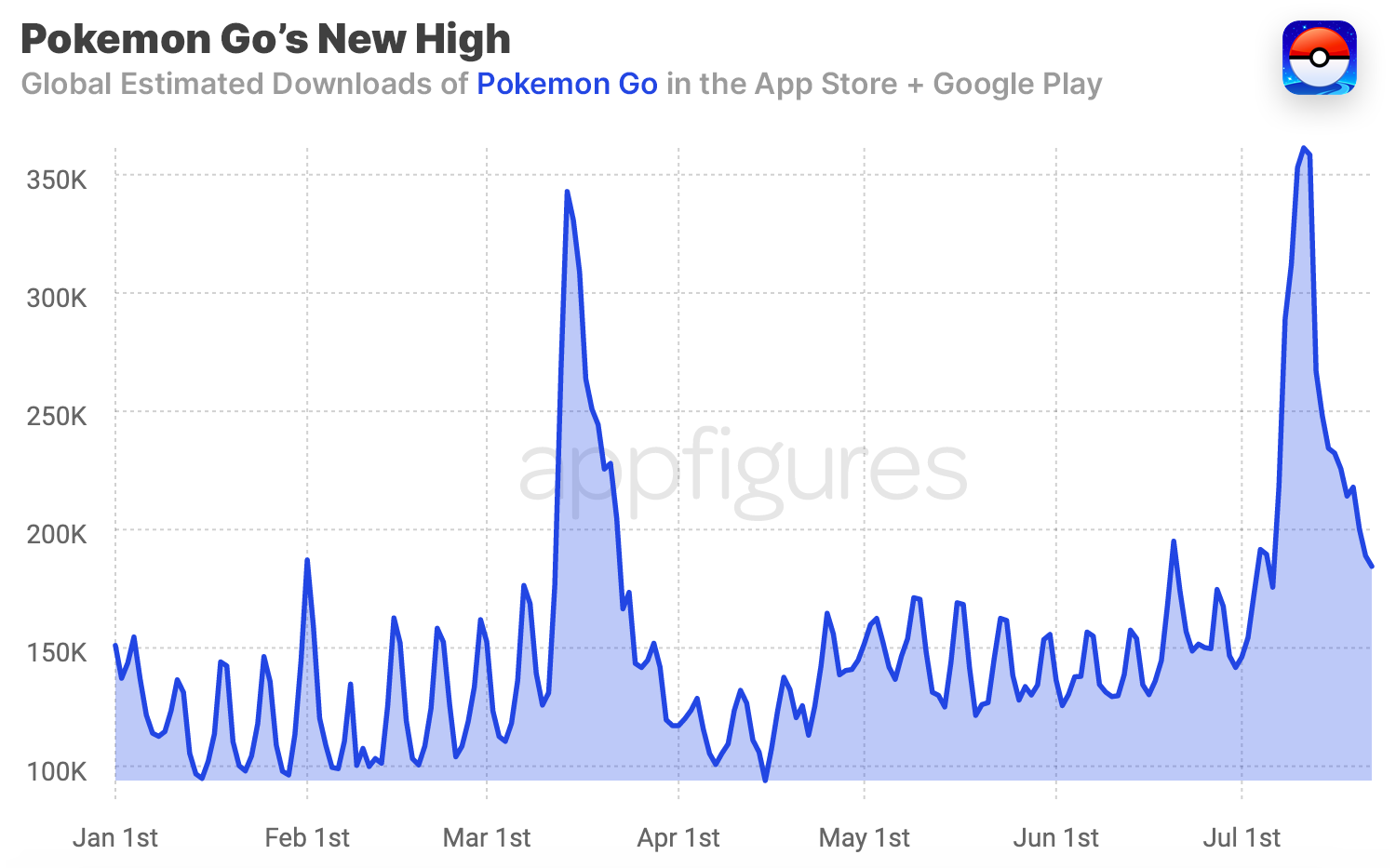 That's it for this week. Get these insights by email by subscribing to the newsletter.
App Intelligence for Everyone!
The insights in this report come right out of our App Intelligence platform, which offers access to download and revenue estimates, installed SDKs, and more! Learn more about the tools or schedule a demo with our team to get started.
Are you a Journalist? You can get access to our app and market intelligence for free through the Appfigures for Journalists program. Contact us for more details.
All figures included in this report are estimated. Unless specified otherwise, estimated revenue is always net, meaning it's the amount the developer earned after Apple and Google took their fee.