Airbnb Downloads Recover to Pre-COVID Levels in the U.S.
Airbnb was one of the first apps to feel the pain of the virus. As governments locked down entire countries, Airbnb hit an all-time low, losing more than 70% of its downloads within a few weeks. That trend has ended—Kind of.
The Recovery
In the U.S. App Store, Airbnb's downloads have been slowly growing since mid-April. The climb is always slower than the fall.
On May 18th, Airbnb hit 21,000 daily downloads, the same as the average daily downloads in February. Downloads continued to grow at the end of May, but by early June have returned to "normal."
But the Road is Still Long...
That was in the U.S.
Internationally, however, the road to recovery is still long.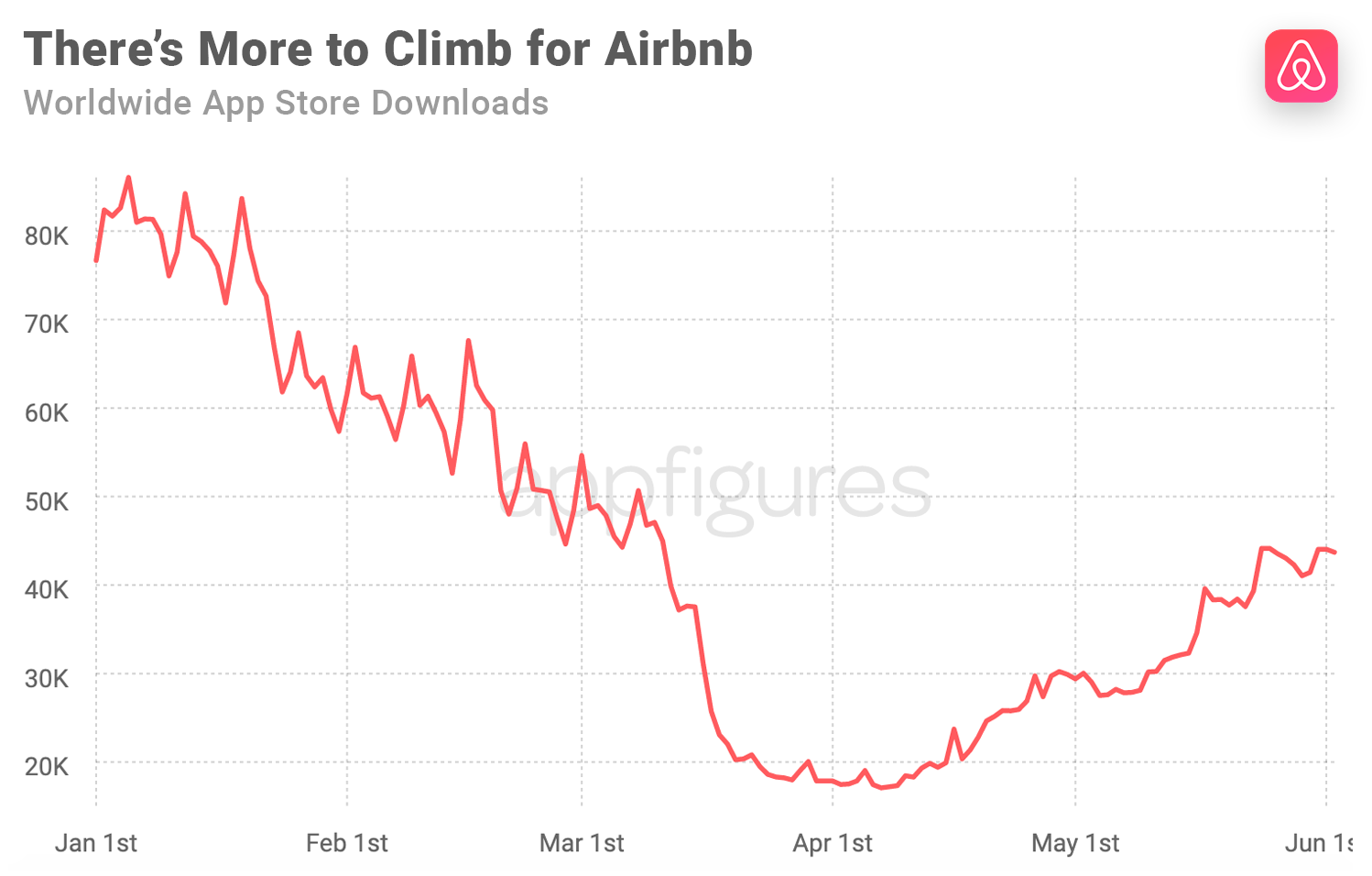 Last year around this time, Airbnb average over 70,000 daily downloads globally. Although impressive, global downloads, including those in the U.S., are still at roughly 60% of that. So far in June, Airbnb saw an average of 45,000 downloads.
App Intelligence for Everyone!
The insights in this report come right out of our App Intelligence platform, which offers access to download and revenue estimates, installed SDKs, and more! Learn more about the tools or schedule a demo with our team to get started.
Are you a Journalist? You can get access to our app and market intelligence for free through the Appfigures for Journalists program. Contact us for more details.
All figures included in this report are estimated. Unless specified otherwise, estimated revenue is always net, meaning it's the amount the developer earned after Apple and Google took their fee.