Airbnb Downloads Recover to Pre-COVID Levels in the U.S.
Airbnb was one of the first apps to feel the pain of the virus. As governments locked down entire countries, Airbnb hit an all-time low, losing more than 70% of its downloads within a few weeks. That trend has ended—Kind of.
The Recovery
In the U.S. App Store, Airbnb's downloads have been slowly growing since mid-April. The climb is always slower than the fall.
On May 18th, Airbnb hit 21,000 daily downloads, the same as the average daily downloads in February. Downloads continued to grow at the end of May, but by early June have returned to "normal."
But the Road is Still Long...
That was in the U.S.
Internationally, however, the road to recovery is still long.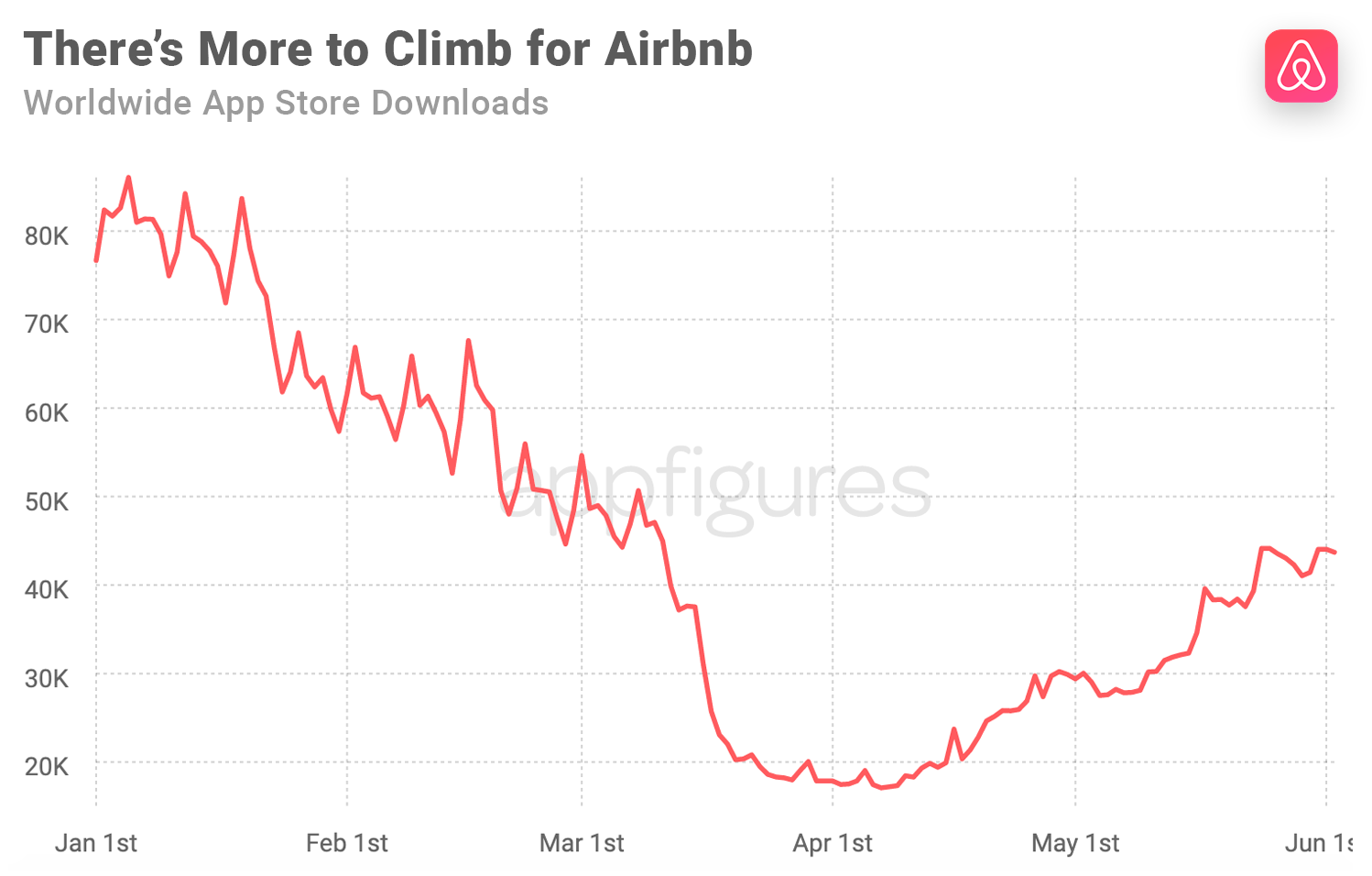 Last year around this time, Airbnb average over 70,000 daily downloads globally. Although impressive, global downloads, including those in the U.S., are still at roughly 60% of that. So far in June, Airbnb saw an average of 45,000 downloads.
How You Compete
Apps control our lives, our devices, and at this point, how we interact with others. Get a better understanding of the market, and gain a competitive advantage with competitor intelligence. Learn more about our data and tools.