This Week in Apps #6: New App Stores, Fortnite, Stimulus, and more
This Week in Apps is a short, no-fluff, round-up of interesting things that happened in the mobile industry. With the coronavirus continuing to cause uncertainty, there's a lot going on right now. Here are our top highlights.
1. Twenty. Apple's App Store is now available in 20 new countries, giving developers exposure to more than 300,000,000 people. Facebook's portfolio dominates the top charts in most of the new countries. Top Apps
---
2. The next best thing. Verizon is getting into the videoconferencing game by acquiring Blue Jeans, another Zoom "competitor". Its performance is far below Zoom's, but all the other videoconferencing services were taken. Report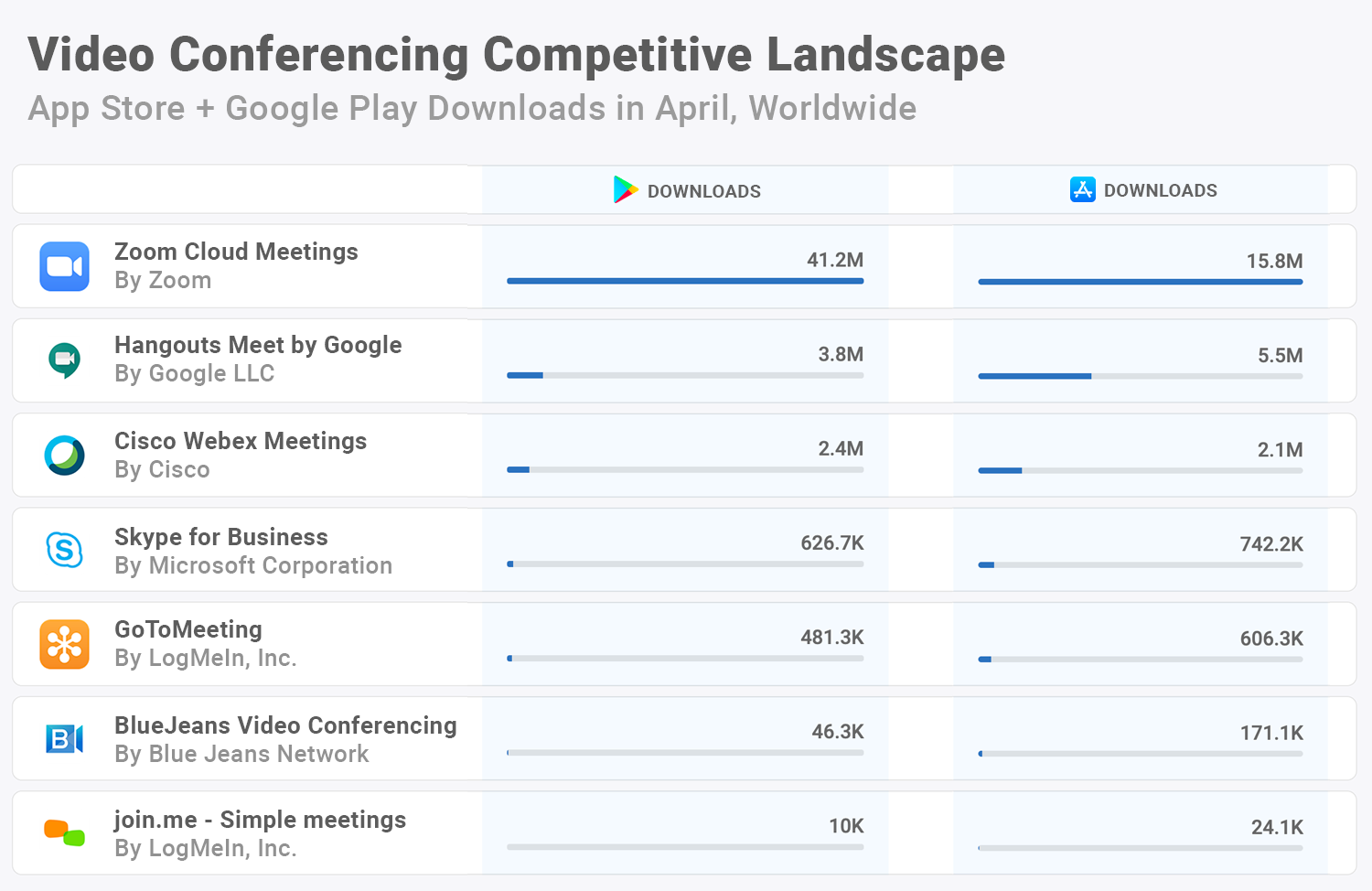 ---
3. Thirty. This week, Epic released Fortnite on Google Play after trying to distribute it independently and not pay Google's 30% fee didn't work as they'd hoped. The game hasn't topped the charts overnight, but is growing at a steady pace and is now #19 in the US. Our data shows more than 125,000 new downloads on Wednesday, mainly from the US and Mexico. Report
---
4. Irreplaceable. Although unemployment numbers and mass layoffs are skyrocketing, the demand for job-seeking apps hasn't gone up in recent weeks. It actually went down, indicating the jobs lost aren't easily replaceable.
[need - downloads chart]
---
5. Fast money. Downloads of Square's Cash App, Venmo, and PayPal have doubled in the US as the companies position the apps as the fastest way to get government stimulus payments.
---
6. Worth it. A few weeks ago, HBO went free to get some attention. Now that we're nearly a month in, we can see going free made a dent in downloads that seems to stick. If you average it all except for the spike, downloads have doubled.
---
7. Read up. Streaming isn't the only way people are consuming content these days. Downloads of Amazon's Kindle and Audible apps have nearly doubled in the last few weeks. The numbers aren't nearly as high as those of video streaming services, but a good reminder that there are other ways to keep busy during the lockdown. Report
Get to Know the Market
The insights in this report come from our proprietary, high-quality app intelligence. App makers, universities, banks, investors, and journalists all over the world rely on our intelligence and insights every day. Learn more