How to Track Competitors/ Any App with Appfigures
Appfigures makes it easy to track the store performance and user sentiment of any iOS and Android app so you can learn from it, improve your ASO, and be more competitive.
12 Datasets, Including Download Estimates, SDKs, and more
With Appfigures you can see all of the following about any iOS and Android app:
Basic Intelligence:
Keywords Used (ASO)
Keyword Ranks (ASO)
Reviews
Ratings
Category Ranks
Store Features
Premium Intelligence:
Download estimates
Revenue estimates
Audience demographics
Installed SDKs
How to Track a Competitor
Tracking new apps requires being an account admin or owner.
Log into your Appfigures account and go to the Competitors list

Click on "Add Competitors"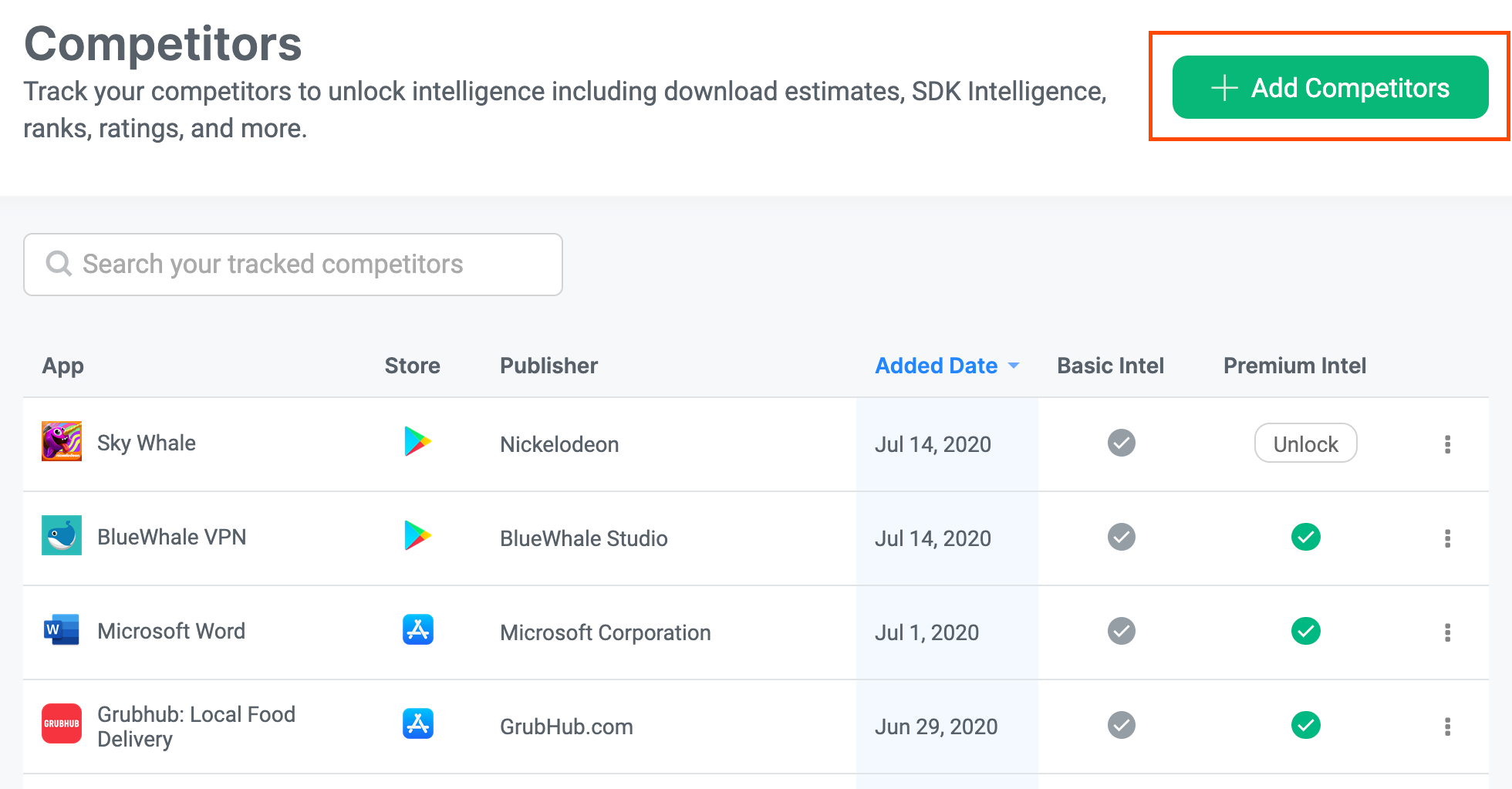 Search for the apps you want to track by name, developer, or ID.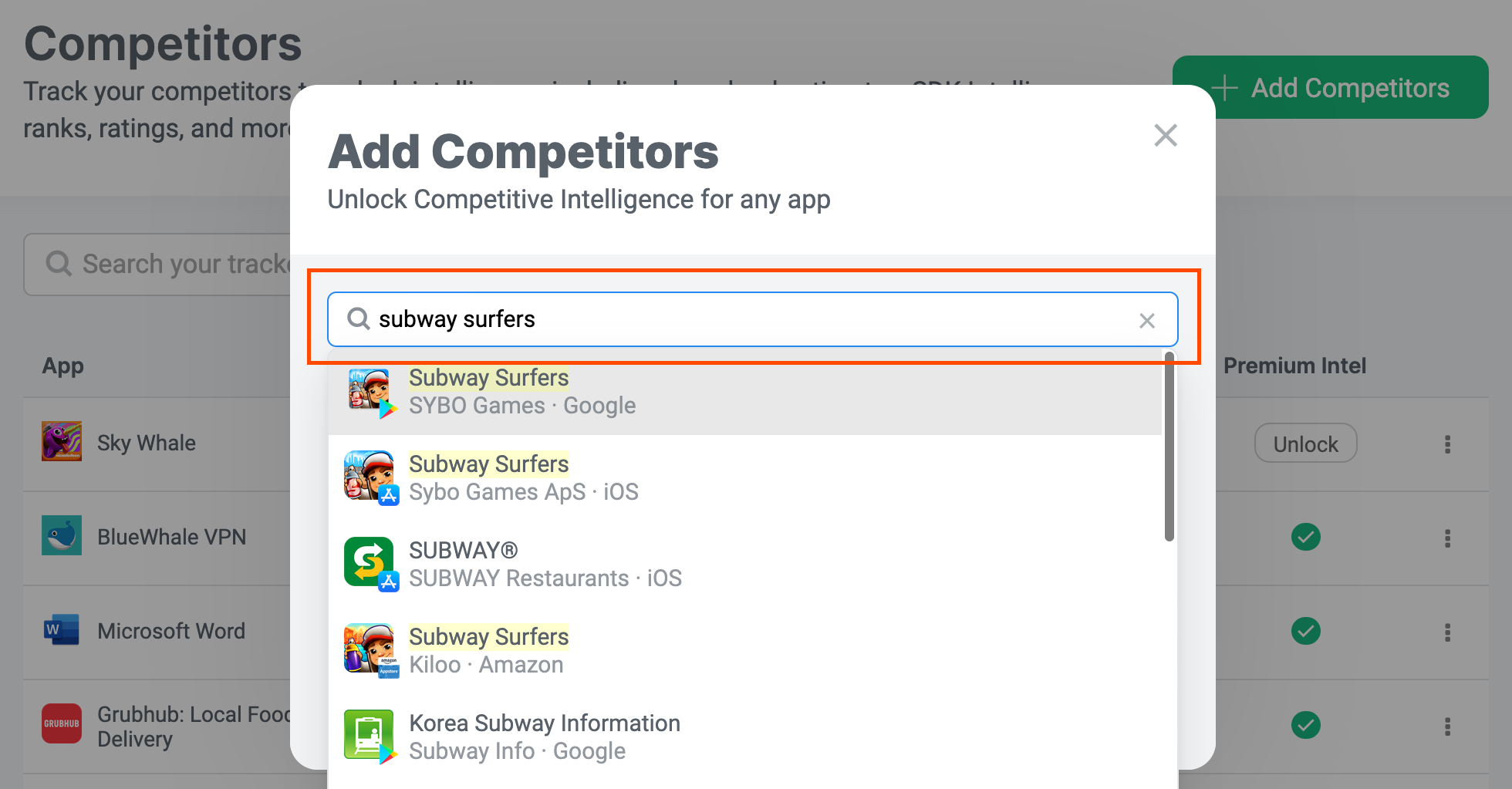 Once the app you're looking for shows up, select it.

Repeat this process to add all of the apps you'd like to track.

Click "Continue"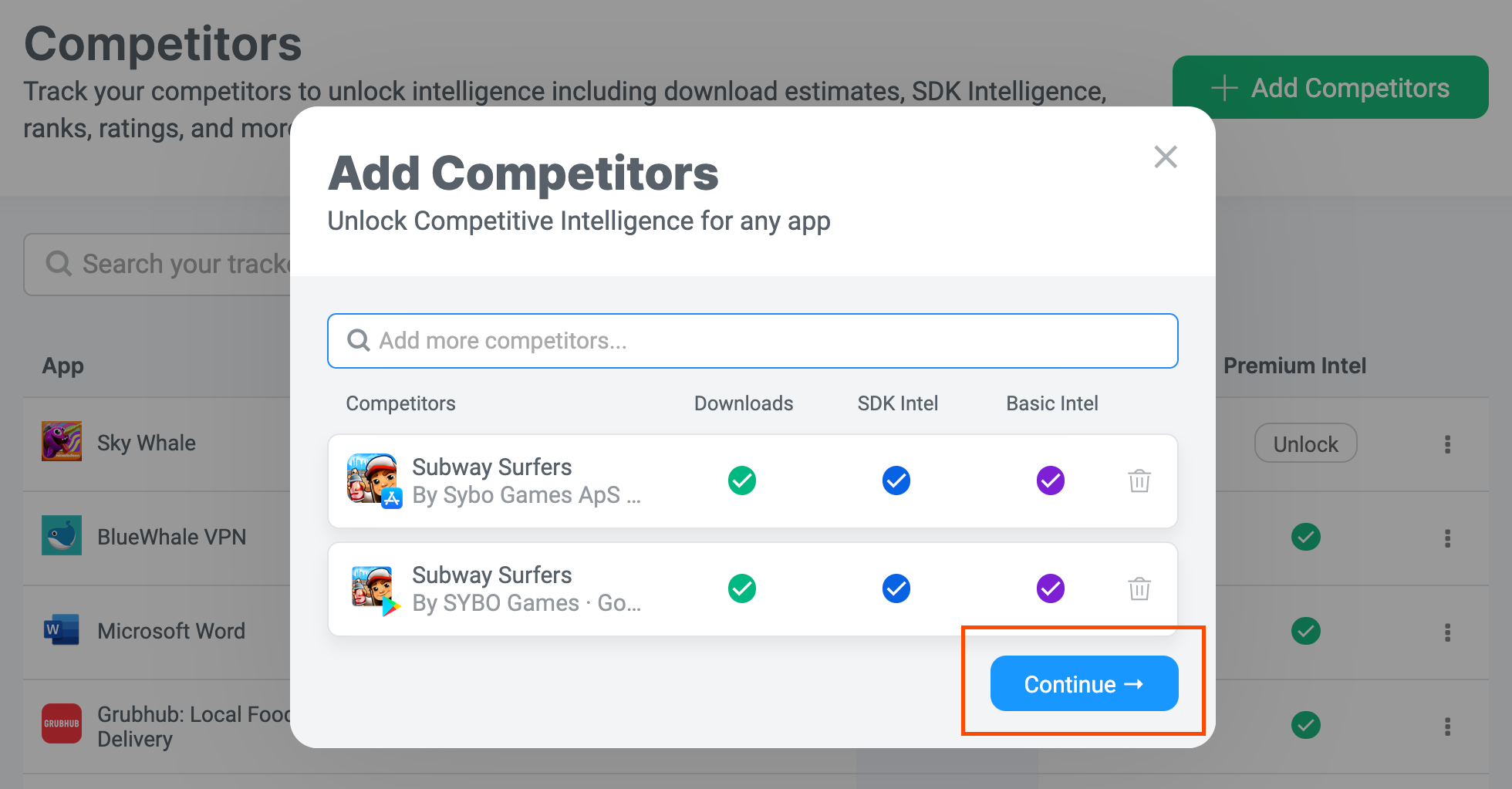 Complete the process by clicking "Unlock now" for Premium Intelligence or "Unlock Basic Intelligence" for Basic Intelligence.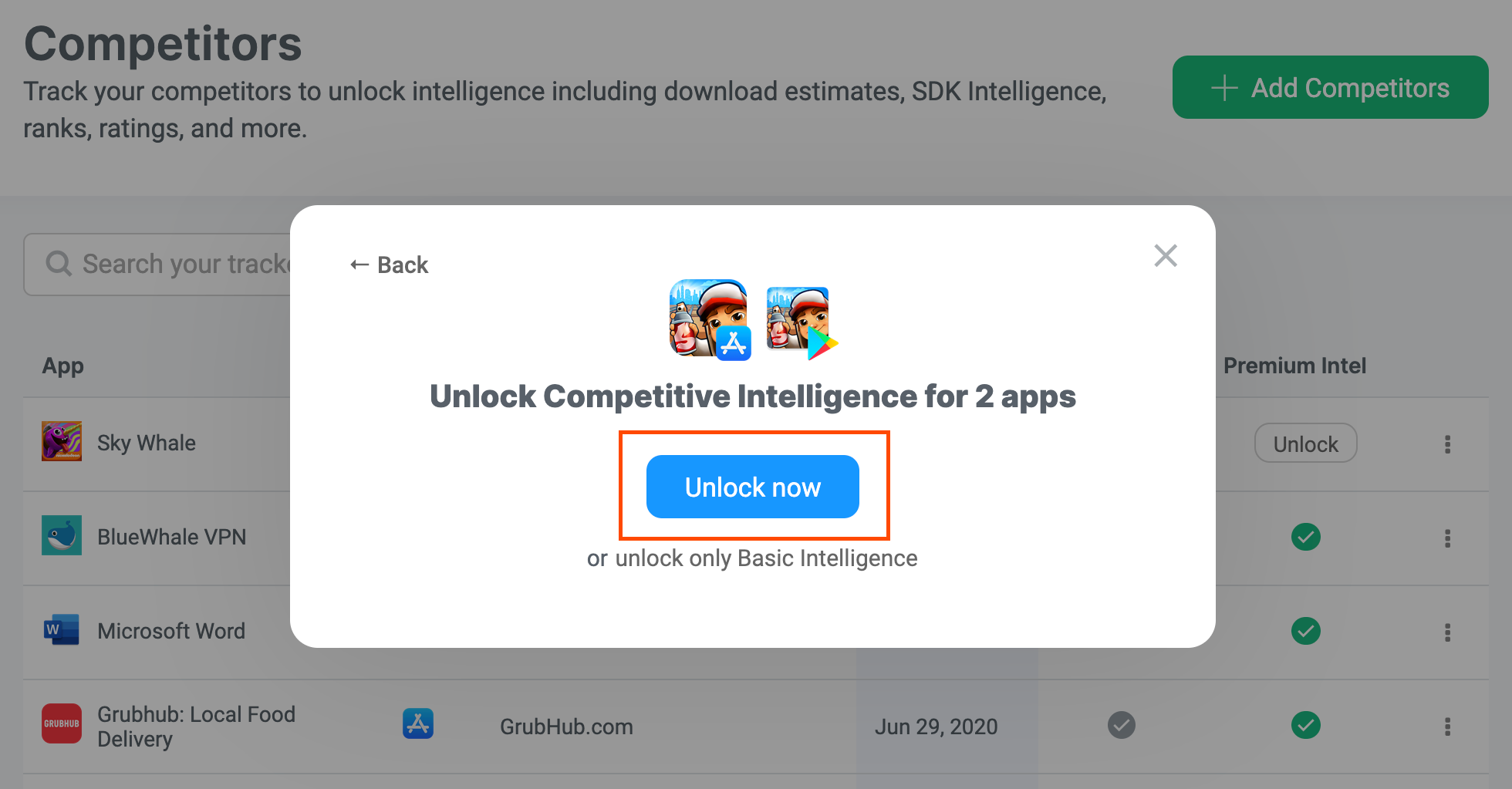 Seeing Competitor Performance with the Competitors Report
Once you track the apps you want, you can see their data in the Competitors report, which breaks it down by dataset with trends and other filters.
Frequently Asked Questions
Is there a limit to how many apps I can track?
No. You can track as many apps as you'd like. Depending the type of competitor, Basic or Premium, you may need to upgrade to a higher tier to unlock more apps.
Can I track my own apps without linking my developer accounts?
Yes. You can track any app, including your own.
Is there a cost for tracking apps?
Yes. Check the pricing page for more details.
Can I track an app for a limited time?
Yes. You can track and un-track apps at any time.
Have any other questions? Contact us directly →