This Week in Apps #4: Europe Gets Disney+, ClassPass Hits Rock Bottom, Etsy Gets into Face Masks, and more.
This Week in Apps is a weekly, no-fluff, review of highlights from around the mobile industry. Many countries are locked down right now, which exaggerates some trends in our industry. Here are our top highlights.
1. Taking on Europe. Disney+ is continuing its worldwide rollout with an expansion into Western Europe. On March 24th, ahead of its intended launch, the service rolled out in six new markets and added more than 1.2 million downloads to its bottom line. Report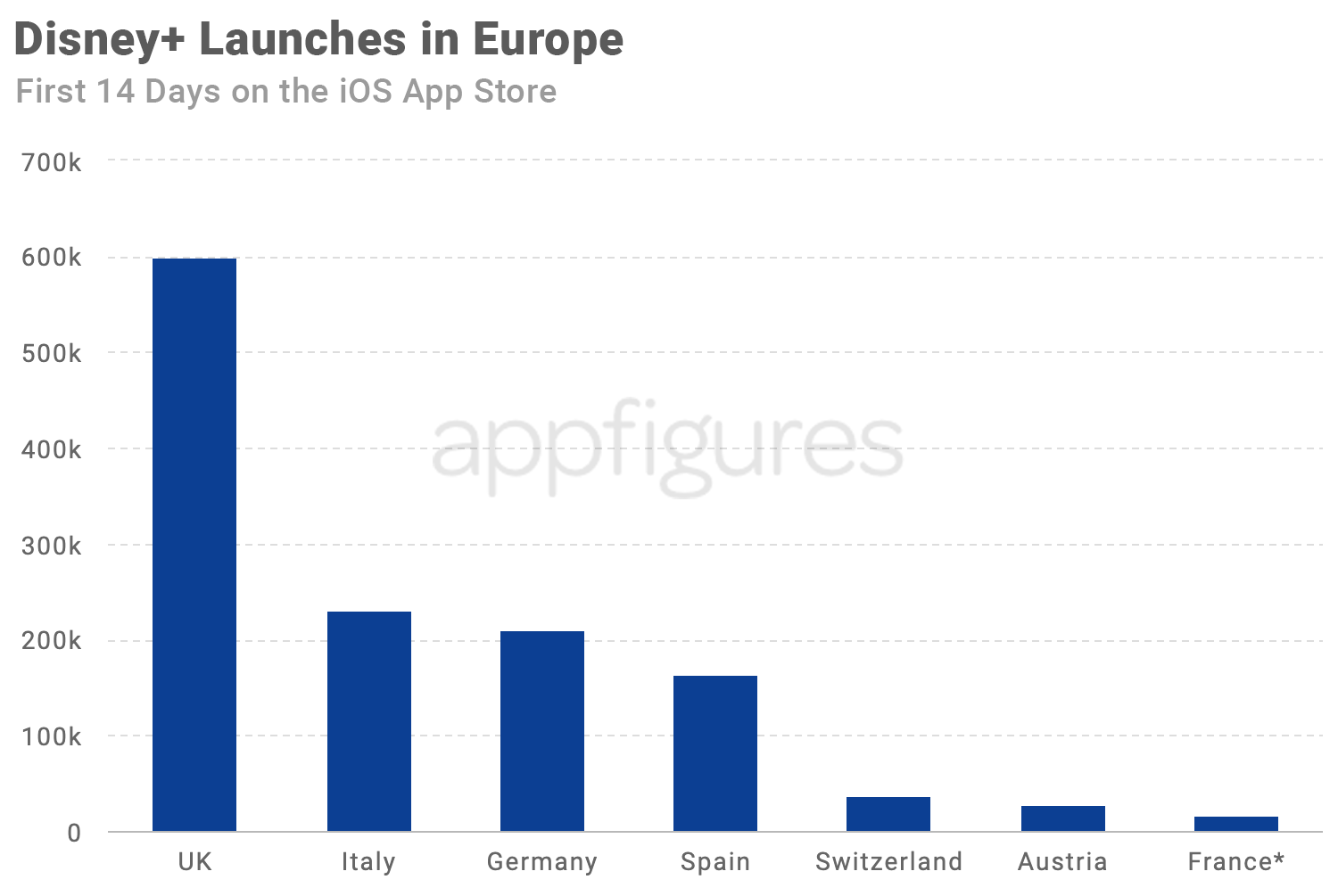 ---
2. Going all-in. HBO is now streaming for free. The service removed the need to subscribe to HBO NOW or have a cable subscription for HBO GO, multiplying downloads by a factor of five over the last few days. Report
---
3. No more. More people are working out these days, but it's all happening at home. Since the lockdown, downloads of gym membership app ClassPass declined by more than 80% across the App Store and Google Play, dipping into the low hundreds, causing the service to lose about 94% of revenue and lay off hundreds of employees.
---
4. A new COVID-19 tracker. The CEO of Pinterest wants us to self-report. A new effort he is leading has resulted in an app called How We Feel. The app lets anyone share whether they're sick or not, their symptoms, and their location. In its first six days, the app saw 17,000 downloads across the App Store and Google Play.
---
5. Taking it easy. Calm, a meditation and relaxtion app, has taken over the #1 spot in the Health & Fitness Category across the App Store and Google Play and has seen its downloads double since the beginning of March.
---
6. Hand made. Downloads of Etsy, the marketplace for (mostly) hand-made goods, have gone up 50% in the last few weeks as more than 20,000 of its sellers started selling face masks.
7. Coupons not necessary. The Mobile Download Index for Shopping apps has hit a new all-time high in the US App Store as the country relies more and more on apps and technology to shop from home with Walmart, Amazon, and Target leading the way.
App Intelligence for Everyone!
The insights in this report come right out of our App Intelligence platform, which offers access to download and revenue estimates, installed SDKs, and more! Learn more about the tools or schedule a demo with our team to get started.
Are you a Journalist? You can get access to our app and market intelligence for free through the Appfigures for Journalists program. Contact us for more details.
All figures included in this report are estimated. Unless specified otherwise, estimated revenue is always net, meaning it's the amount the developer earned after Apple and Google took their fee.